Accommodation is normally the first things we arrange after flight tickets. Where would you like to sleep?
Perhaps a nice room in the house of a friendly Swede?
The following pages will give you the chance of just that. Meet the locals and sleep in their houses.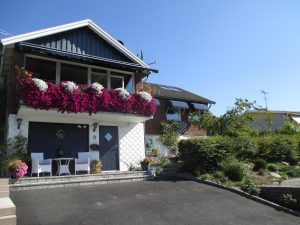 Mona
Mona has a big house in Fjällbacka and she rents out two flats. One is on the top floor with 2 rooms, a small kitchen and a shower room. From the small balcony you can sit and watch the boats go by.
Book here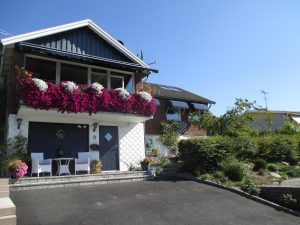 Mona 2
The second flat in Mona's house is on the ground floor. It has 2 bedrooms, a sitting room, kitchen and shower room. A very nice outside seating area with barbecue.
Book here
Just 12 km north of Fjällbacka is Tanum Bed and Breakfast. 3 comfortable bedrooms sharing one bathroom. This rurlal location suits those that seek a quite location, close to the UNESCO world heritage site of Vitlycke. The rock carving museum is only 3 km north. Hire a bicycle and explore the surrounding area.
For bookings call 0046 730206278 or email: asa@kustguiden.eu.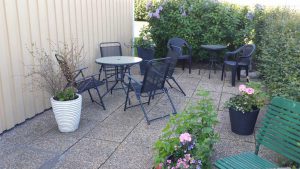 Berit has 4 large rooms in her beautiful house right in the middle of Fjällbacka. The rooms are all over 20m2 . All rooms have 4 beds, but you rent the whole room. No sharing.
They share 2 showers and 2 toilets. There is a small kitchen for everybody to use.
Book here